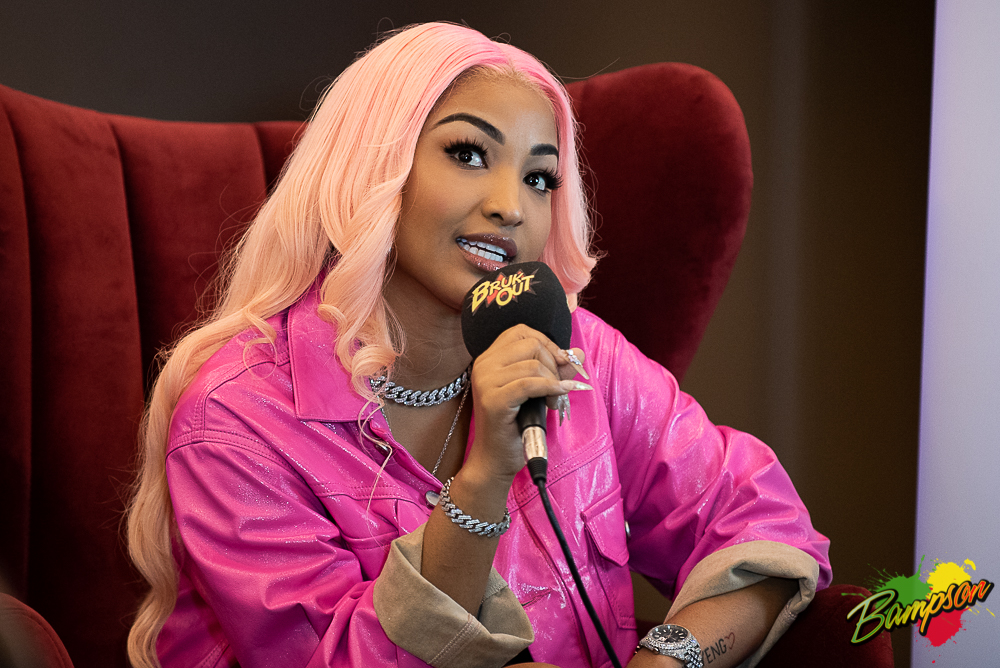 The Princess of Dancehall, Shenseea, teamed up BrukOut for a special edition of our "BrukOut & Chat" Series.
Hosted at central London's Tracks & Records, the night proved to be an exclusive opportunity for her legion of fans to get up close & personal with the young female star. She gave host Seani B a no holds barred account of her life and career to date.
A sold out invited crowd witnessed Shenseea speak about her early days in the music business, how she balances motherhood and being an active touring artist, and she mentions a couple of potential collaborations with high profile Caribbean female artists!
Look out for the video and audio from the night coming soon exclusively to thisisbrukout.com
Photo Credit – @bampson1