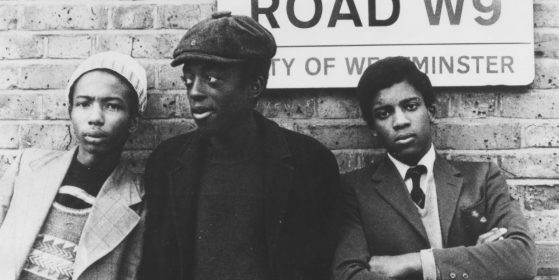 Saturday 22nd June marked the annual Windrush Day, an opportunity to celebrate and commemorate the migration of Caribbean citizens to the UK.
The MV Empire Windrush arrived at Tilbury Docks in June 1948 carrying 492 passengers from the region. This would mark the beginning of the mass immigration movement in the UK, resulting in an estimated 172,000 West Indian born people living in the UK by 1961. The impact of the Caribbean experience in the UK cannot be underestimated, and Boxpark had teamed up with us for two specially curated nights in their Wembley and Croydon branches.
Celebrating the rich heritage that previous generations have brought to these shores, the Wembley line up showcased "Music From Then To Now" – a musical journey from Ska through to Calypso, Rocksteady, Soul, Funk, Reggae and Dancehall.
Utilising the first-hand knowledge and skills from some of the leading DJ's in their genres including Calypso and Soca king Smokey Joe, Funk from one of the cornerstone sound systems, Rapattack, Rock Steady king Chris Peckings, R&B from one of London's leading DJ's, D'Nyce, Ska specialist Rudy Ranx and Dancehall dons Silver Star. With illustrated performances from spoken word artist Mister Digitall, lauded Calypsonian Alexander D Great, Reggae singer Aleighcia Scott and north-west London's newest dancehall sensation Big Zeeks, this was a celebration of the highest order!
Soca, Reggae and Dancehall were the order of the day in Croydon, with local DJ Vincent Kelly kicking things off with classic Calypso and Soca ahead of a journey through the sounds of Jamaica from the likes of Chris Goldfinger, Robbo Ranx, Ras Kwame, Seani B and a special live performance from acclaimed vocalist Christopher Ellis, son of Rock Steady legend Alton Ellis.